Security School Report
Did you know that much of the information hackers and bots use for cyberattacks is actually publicly available, so your vulnerabilities may be being 'advertised' online?
LGfL's Security School Report allows you to check your school or MAT's security vulnerabilities at no charge.
This free-to-access tool will access all of your school or MATs publically accessible vulnerabilities, such as; your website, email settings and systems that are available from the internet.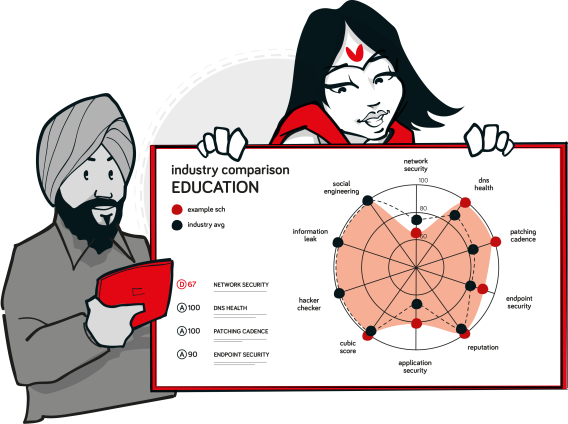 How can the Security School Report help protect against cyberattacks?
After completing the Security School Report Request, our Cybercloud team will provide you with your own report which reviews your vulnerabilities and benchmark them against the industry average score. Please note this only covers your publicaly visible vulnerabilities and does not take into account the internal view of your security status.
The report includes information on how to make improvements to vulnerable areas. You can request reports more than once to see if you have improved or if other areas have become vulnerable since your last report. Please leave 4 weeks before rechecking to allow the system to update for more accurate results!