Services
J2e ToolSuite
Create, edit, style, save, share, publish, blog, vote, review – see what you can do with j2e!
The Just2easy ToolSuite - an award-winning, all-encompassing cloud-based learning solution designed for primary schools. It offers a variety of tools, apps, and games for maths, English, computing, and cross-curricular activities. With easy sign-in for both students and teachers, guided lesson plans are included for the ultimate convenience. Thousands of schools trust and love the Just2easy Toolsuite.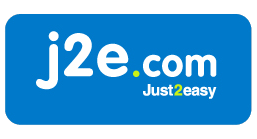 Subject: English, ICT
Key Stage: Foundation, KS1, KS2, KS3
Introduction to j2e ToolSuite
What is j2e ToolSuite?
It's a collection of cloud-based educational tools created to engage, motivate, and inspire students to meet the elements of the National Curriculum. These tools help pupils and teachers create and assess online content, stimulate creativity, and enable safe collaboration. The Just2easy Toolsuite includes J2Office, J2Data, J2Homework, J2Message, J2PDF, Parental Portal, J2e5, J2Code, JiT, and J2Blast - a comprehensive list of tools to enhance the learning experience.
j2e Features
The Just2easy Toolsuite is user-friendly, versatile, and collaborative. It's as easy to use as a sheet of paper and encourages natural creativity. It allows you to combine text, graphics, animations, sounds, videos, and embedded objects on a single web page. It's an online, fun, and creative environment that requires no software installation and can be used on any browser, anytime, anywhere - even on mobile devices. Collaboration is easy, with real-time sharing and the ability to see changes made by other users instantly. The safety of users is a top priority, with unique safety features like custom safety and copyright permission checks. Teachers can provide feedback by adding pins or stickers, such as stars and smiley faces, to a piece of work, and search for them later as part of the assessment and review process.
The Just2easy Toolsuite offers even more features, including the ability to make your own school website, interactive measurements, instant QR code generation, the paint package, text-to-speech, document versioning, sound recordings, and more. 
Eligible for primary and special schools with an active LGfL Let's Get Digital Broadband subscription, the Just2easy Toolsuite is a valuable resource for any school looking to improve the quality of its teaching and learning.
j2e Supports your Remote Education
j2e helps teachers to provide education anywhere
This video shows the basics of how to use j2e in under 10 minutes. Demonstrating how to log in to j2e, how to get around, how to share resources and how to support progress.
Licence and Privacy Information
Current form use only
No modifications permitted; LGfL user-access only; all resources to be used in the form they are presented by LGfL
Permitted uses:
Downloading and editing of photographs and text for educational use
Public publishing of new material
Creation of new material using elements from LGfL learning resources
Not permitted:
Re-editing of video resources 
Republishing of any video material in a different hosting environment or format
Removal of any LGfL branding embedded within assets
Removal of any content-provider branding embedded within licensed resources
Any commercial use of the resource
Sharing of login credentials with an unauthorised person to gain access to LGfL licenced resources*
*An unauthorised user is defined as a child or adult who does not attend an LGfL-connected school. Parents of children in LGfL schools are exempted from this definition to the extent that and only in so far as parents are encouraged to log in with their children to view resources that support home learning.
Privacy Policy
To see how J2e manages your data, please read their privacy policy.