Limitless SIMs
O2 4G Unlimited data SIMs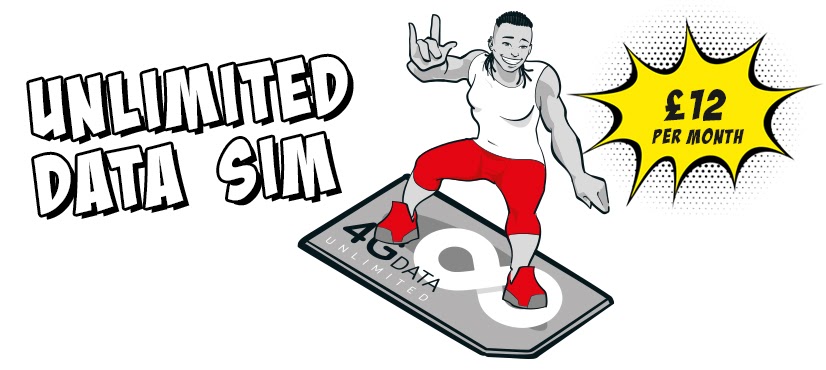 LGfL's 4G SIM solution offers your school limitless data connection to your devices anywhere with -
Truly unlimited data (no throttling)

£12 per month +VAT for Schools, MATS and Councils

Billed annually, 12 months in advance

12 month minimum term

No minimum quantity of SIMs
O2 4G Data, Voice and Text SIMs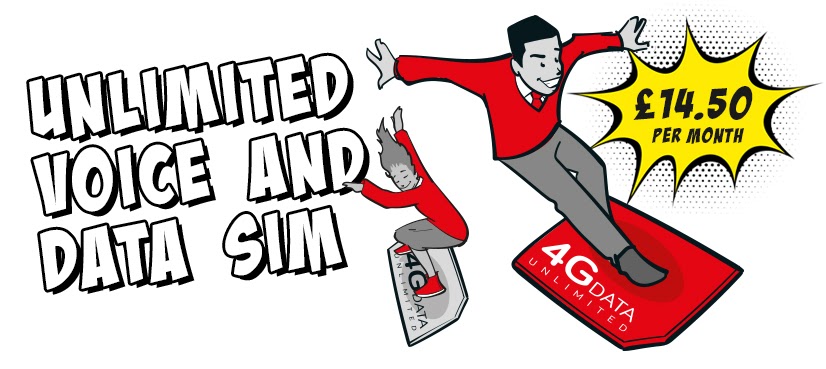 LGfL's Limitless Data, Voice and Text SIM solution offers your school limitless data connection to your devices anywhere with -
Truly unlimited 4G data (no throttling)
Unlimited UK calls (subject to fair usage policy and barring of premium rate services)
Unlimited UK texts, Europe Zone Roaming inclusive
£14.50 per month +VAT for Schools, MATS and Councils
Billed annually, 12 months in advance
12 month minimum term
No minimum quantity of SIMs
O2 Unlimited Voice and Text only SIMs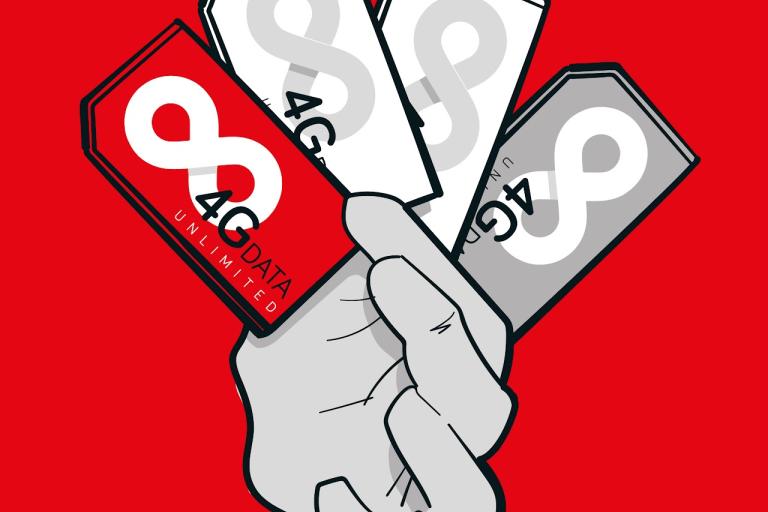 LGfL's Limitless Voice and Text only SIM offers your school limitless calls and texts with-
Truly unlimited Calls and Text (within UK)
£4.50 per month  + VAT for Schools, MATS and Councils
Billed annually, 12 months in advance
12 month minimum term
No minimum quantity of SIMs
Mobile Data Connectivity Devices
MiFi hotspots / 4G dongles are available to purchase alongside the 4G sim service, these will help keep all your #BridgeTheDivide devices connected anywhere - other existing compatible equipment is also suitable.
Alcatel Link Key 4G Dongle
Model Number - 1ALK4DBN 

Dimensions - 88 x 27.4 x 11.45mm 

Weight - 33g 

Operating System Support - Windows, Mac, Linux 

Standby Time - Up to 350 hours
Alcatel Link Zone Mobile Wifi
Model Number- 1ALLZ4BN

Dimensions - 92x62.5x12.3mm

Weight - 85g

Wi-Fi- Connect up to 15 devices simultaneously

Battery Usage Time - Up to 300 hours
Why you don't need to tender with LGfL
LGfL is a Central Procurement Body (CPB) and has already procured the goods and services on behalf of the thousands of customers it serves across the UK.
This means that your school, MAT or other public body (e.g. a Local Authority) can directly award to LGfL and be procurement compliant. This can save your school or MAT a lot of time, money, and effort.
More information about LGfL's special procurement status is set out in our Procurement Guide.
LGfL Mobile Data is provided by O2
SIMs are truly unlimited with no data cap and no throttling of the connection when you reach a certain limit
Due to the nature of 4G services we are unable to offer a guarantee of coverage in individual locations. However, the O2 4G service covers 99% of the UK population with indoor coverage. Customers are advised to check the O2 Coverage Checker in advance of ordering. If you are experiencing ongoing issues after delivery, please contact us to discuss.
Orders for below 50 SIMs and devices, not requiring labelling, should be delivered within 3 working days of receipt of the correctly completed order form and PO. Orders for 51 – 400 SIMs should be delivered within 7 working days. Larger orders may take up to 12 working days to deliver.
You can use the LGfL-provided O2 data SIMs in any devices that support data SIMs and are not locked to an alternative network
You should be able to use the SIMs in any 4G router, dongle or MiFi unit that is not tied to a particular network. This includes those devices which were provided by the DFE and for which the SIM cards have now expired. Please see this link for how to reset the DFE devices to use with a new SIM card.
The Lenovo Chromebook and Winbook 100e and 300e supplied under Bridge The Divide do not have a SIM card slot. To use the Mobile Data Service with these devices you will need to purchase MiFi Units or 4G Dongles.
SIMs are limited to UK domestic use only.
We are able to support e-SIM. Please contact us to discuss your requirements.
LGfL will provide support in the case of lost or damaged SIMS or faulty Mifi units within the warranty period. For technical assistance please refer to your IT Support team or 3rd Party Support provider
Mifi units come with 12 months manufacturer warranty as standard.
We are not currently able to offer these options.
APN settings for Mobile Data SIMS will usually be provisioned automatically, however, in the event you should need to set them up manually, the correct settings for most devices are as follows:
Name: O2 Internet
APN: mobile.o2.co.uk
Proxy: Not Required
Port: Not Required
Username: o2web
Password: password
Server: Not Required
MMSC: http://mmsc.mms.o2.co.uk:8002
MMS proxy: 82.132.254.1
MMS port: 8080
MCC: 234
MNC: 10
Authentication type: Not Required/use the default value shown
LGfL Mobile Data SIMs are standard, unfiltered O2 data connections. In order to provide filtering and protection to users, we recommend the deployment of LGfL Home Protect on managed devices.
We recommend keeping a record of the SIM card numbers and who they will be issued to. You should then simply be able to insert them into your Mifi unit or other SIM-enabled devices to connect to the internet.
Your MiFi devices come pre-configured, with the SSID written on them. All that you need to do is insert an activated SIM card and connect your device to the hotspot.
Each Mifi Device has a unique SSID and password which is printed on the label. You should search for available wireless networks and connect using these credentials.
1. Sign in to your Chromebook.
2. Insert the dongle into one of the USB ports.
3. Wait for the dongle to start up, then connect to the network.
If this does not work then further information is available on connecting Chromebooks to a mobile data network with a dongle.
Billing & Account Management FAQs
At the point of order, you will be offered the opportunity to provide a list of names/references you would like to have recorded against the SIMs. You will be sent a list of SIMs and phone numbers matched to these names when your SIMs are dispatched. We strongly recommend keeping these records in case you need to contact us about an individual SIM card.
There will be no self-service account administration available. At this stage. Please contact us through the Mobile Data Support form if you require any support.
You will be billed at the start of your contract for 12 months data usage in advance and any Mifi units purchased (on 30 day payment terms). You will then be billed annually.
Data SIMs are offered on a minimum 12 month term. Contracts will automatically renew and you will be billed for a further 12 months unless notice to cancel is received 60 working days before the contract anniversary date.
Yes. Please complete the Mobile Data Request form, indicating that you are already an LGfL Mobile Data Customer. Any additional SIMs ordered will be on a new 12 month minimum term.
Yes, please fill in the Mobile Data Support form providing details of the SIM or phone number, and letting us know the name of the new user you would like to have it recorded against.
Yes – please complete the mobile data support form and we will send you a list of all your live SIMs, along with the associated phone numbers and any user name or reference you asked us to associate.
Please log an issue on our Mobile Data Support form providing the number of the lost SIM. We will then get this SIM card cancelled for you and a replacement will be dispatched by Royal Mail within 3 working days.
Please complete the Mobile Data Support form providing the number of the lost SIM. We will then get this SIM card cancelled for you and a replacement will be dispatched by Royal Mail within 3 working days. Lost SIMs will be replaced free of charge, subject to fair usage. Should you need to order replacement hardware please do so via the mobile data quote form.
In the first instance please check the coverage in your location and whether other devices are able to connect. If possible please also try the SIM in another device to see if it is the SIM or the hardware that is faulty.
If you believe that the hardware is faulty, please log any faults with us via our Mobile Data Support form, providing the IMEI number of the hardware and the nature of the issue. Please also provide the address to which you would like a replacement device delivered. You will need to have the faulty device available for collection by the courier that drops off your replacement.
Additional FAQ for Voice
There is no mobile data functionality available on the Voice and Text only SIM.
Due to the all-inclusive nature of the offer, it is not possible for us to provide itemised billing or call lists as standard.
Premium-rate services and international calling are barred. All other UK calls and texts are included subject LGfL fair-usage policy.
Roaming in the 'Europe Zone' as defined by O2 is included in your allowance. However, roaming is barred on all SIMS by default so you will need to contact us to enable it for individual users.
Roaming outside of the 'Europe Zone' is possible but will require the purchase of a 'Rest of World Pass' at an additional charge. Please contact us to arrange. If roaming outside Europe Zone occurs without the purchase of the 'Rest of the World Pass' then charges will apply in line with the fair usage policy below.
LGfL reserves the right to pass charges onto customers where non-inclusive spend exceeds more than 5% of the total monthly package charges on your contract in any rolling 3 month period. Charges will be at the standard O2 rates for these calls. Non-inclusive calls include non-geographic UK numbers, call forwarding services and calls to Jersey, Guernsey and the Isle of Man.
All contracts are billed upfront on a single invoice per purchase order. It may be possible to split the invoice into lines based on your specified cost-centre attribution. Please let us know at the point of order if you would like us to do this.
Yes. Please let us know at the point of order if you wish to port numbers. We will request the relevant PAC codes from you at the appropriate stage. For orders with a significant number of ported numbers, an O2 project manager will be appointed to help manage the migration process.
This should be possible. Please contact us to discuss your requirements.
We will work with you to agree on a deployment programme where a large quantity of activations are involved. To keep things as simple as possible, your contract anniversary date will be set to the average connection date for SIMS on your order.
LGfL Voice SIMs are intended as a SIM-only service. You will be able to use the SIM cards in any compatible phone that has been previously used with O2, or is not locked to a network.
Yes, you can use any handset that is not locked to a network other than O2. If you have locked handsets, your current provider should be able to provide a quotation for unlocking them.
Yes. All voice SIMS are eligible for the O2 Priority Rewards Scheme.