KCSIE
Web Filtering for DSL Teams
From KCSIE 2023, the DSL is asked to take lead responsibility for web filtering and consider the DfE standards. This page is to support your journey towards this - whether you are a beginner or have worked for years with your technical teams to better understand and effectively manage filtering - which is all about keeping children safe. Scroll down for videos, slides and other resources.
First Steps and Sharing with Governors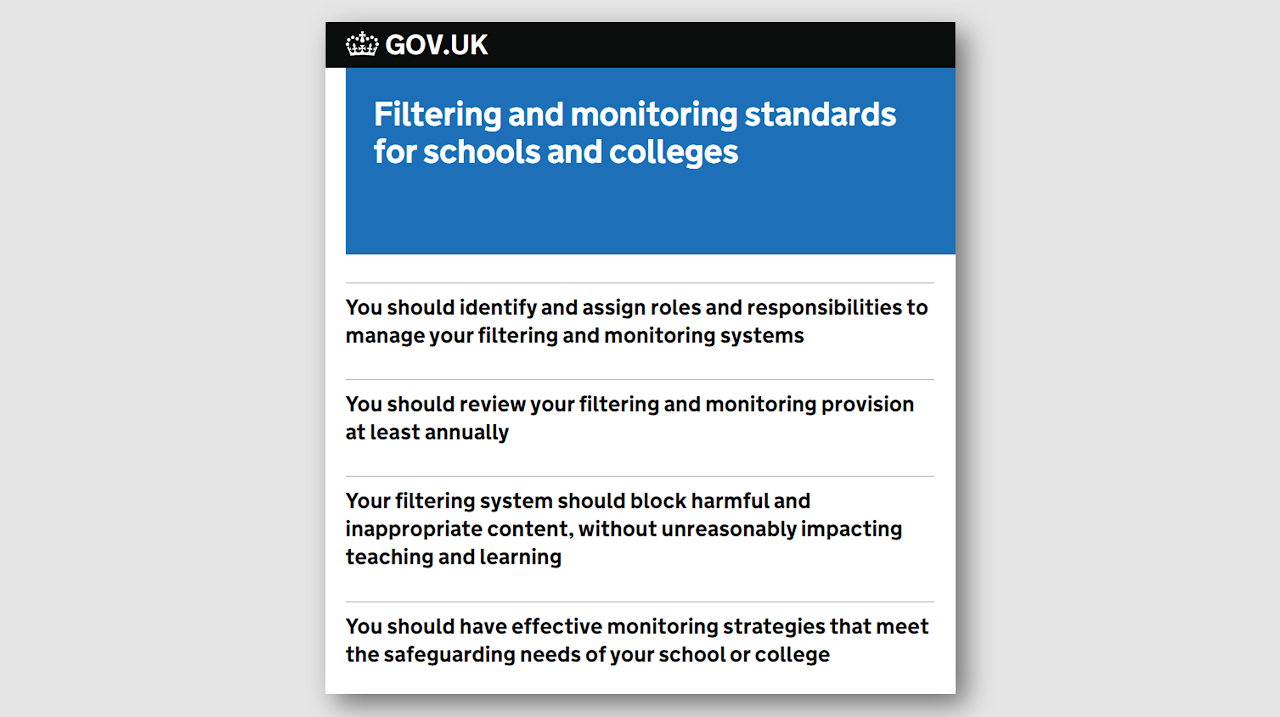 Remember to read the actual standards⤴️ and watch our KCSIE video
What about LGfL Filtering?